Motherhood Vitality
Mar 08, 2023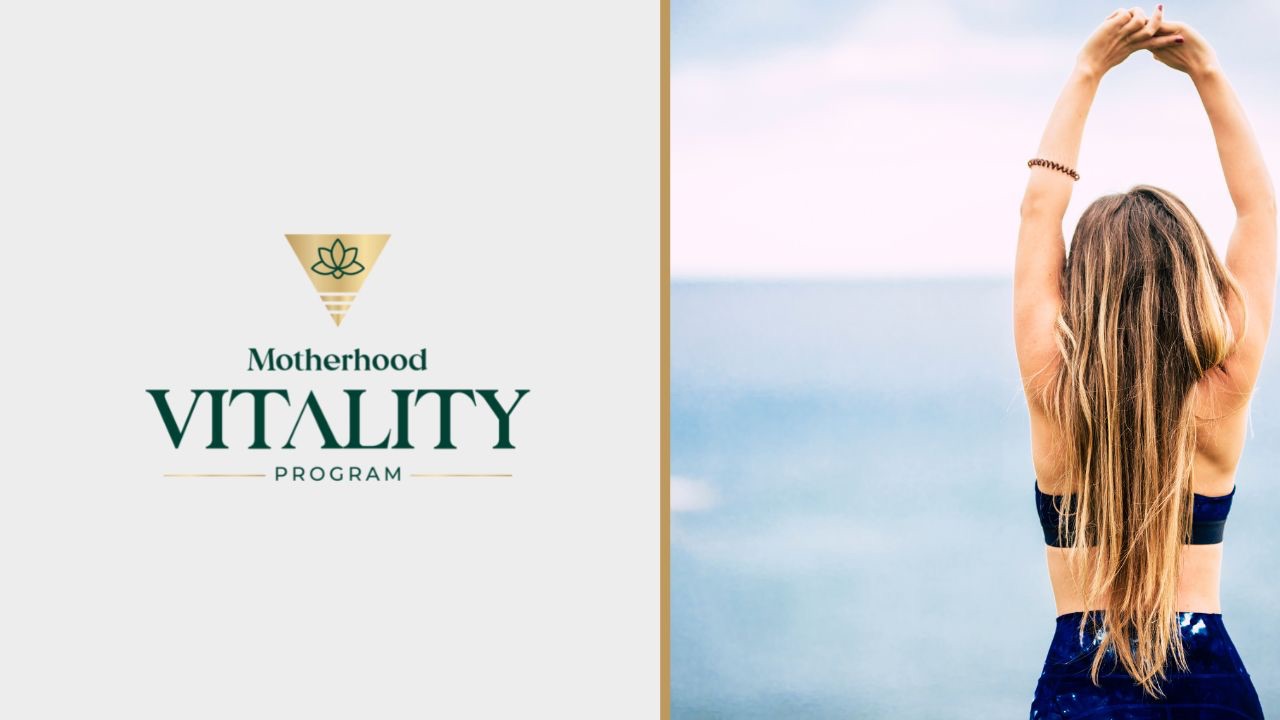 Before meeting you, little bub, I looked very different. When I met daddy, my body was strength, smoothness, beauty, and sensuality. I had no shame. I had no fears. Every inch, was as it should have been.
One day, this body did something amazing… It took our love, melted it together, and created life. On that day, my body was a vessel of life, beauty, and miracle.
Over the next few months, you grew bigger and stronger. My body grew bigger and richer.
My breast began to make milk so I could feed you. My belly grew large so you could grow strong. My hips widened so you could pass through.
My body worked hard. So hard. And every last inch of space left a mark.
One day, my body began to ache. It began to work harder than it had ever done before. I lay in the water with my eyes closed swaying through the pain. I didn't know what to do, but this body did. I let it. That day my body was the strongest it had ever been. That day, together, we achieved something completely amazing. That day, little bub, you were born.
This body, that had once been shameless and fearless, was now covered in scars. From my belly, to my hips, to my thighs, not a place was left unmarked. My once hard and smooth belly, was now soft and loose. The space you had taken was still there but empty.
The marks are still there. They may fade in the years to come, but they will never leave.
But let me reassure you little bub, I have no shame, and I have no fears. My body is still strength, beauty, and sensuality.
At night, I like to trace every mark you left. Each mark is a line to the story of our love. Each mark, is a chapter in the book of the love I have for your daddy.
I may not look perfect to all, but to him, I know I do. Because although he fell in love with my body years ago, he adores the body that created and fed you.
Our bodies create life, nurture it, and bring it to the world. Such immense devotion leaves marks. Do not hide it. Do not shame it. Love it. Honour it. Take care of it.
Motherhood demands a lot of mothers, however their health, their longevity, their self, should never be the cost.
Your vitality is calling for your love and attention.
The Vitality program, presented to you by BeBaby, is a program specifically designated as a gift from you to you, a chance for you to receive all of the education, tools, and guidance you need to be the healthiest, most confident, and vital version of yourself.
In order to give to your fullest, you must receive as well. Taking care of yourself, your health, your mind, and your soul is key,
In the Vitality program no stone will be left unturned. With the help of your dedicated consultant, over a period of twelve months, you will receive customized plans, support, and accountability to thrive in every area of your health.
Your mindset and emotional health
A positive self-image

Positive habit creation

Negative habit destruction

Positive neuro-associations
Your nutrition
Weight loss

Decreased cholesterol

Increased nutrient health

Meal plans that work for the family

Simple easy cooking for health

Hydration science
Your physical strength
Stronger body

Toned body

Protection for injury

Slowed aging

Reversed physical damage/injury

Tailored for motherhood (Ex: Diastasis)

Exercise that fits your lifestyle

Exercise you enjoy and crave
Supplement plans
Customized supplement plans

Increased hormonal health

Increased sexual health

Balanced fertility cycles

Boosted immune system
Your hormonal health
Increased fertility

Increased metabolism

Stable mood
Your sexual health
Increased libido

Care for common sexual concerns

Improved sensuality

Improved pleasure
Your self-care practices
Skin care

Hair care

Personal style
Your longevity
Increase lifespan

Decreased incidence of chronic disease

Slowed aging
Not only will your consultant create and guide you through a step by step process of achieving all of your goals, she will also help you learn everything that you need to maintain this new found healthy and vital lifestyle for the rest of your life.
This isn't about dieting, harsh painful exercise, and 'pushing through'. This a new and different approach of creating a healthy lifestyle that allows you to achieve your goals from a place of self-love that then trickles into the rest of your family, creating generational health. It begins with you, and blesses your family and theirs to come.
You alone, deserve to care for yourself, in fact you must in order to support your family as a purposeful and present mother and wife. But as a woman, you making this decision, will change the lives of your spouses and children in ways you couldn;t possibly imagine.
Made by healthcare professionals and mothers, for mothers, Vitality is specifically tailored to the reality of parenthood, simplifying and making a healthy lifestyle easier and even practical.
Become the post empowered version of yourself, with a mind and body that flows with energy every single day, and creates life long results.
Live longer, and better.
Included:
12 months of 1:1 consultations

Unlimited customized health plans (Covering all areas above)

Personal and customized vitality pathway

Unlimited DM support with your consultant

Access to the Vitality App Library

Mindset Mondays

Vitality class of the week

Office hours twice per week
Ready to take advantage of this program and get started? Book a call here to know more and or arrange payment options. Ready to go and don't need a call? Click here!